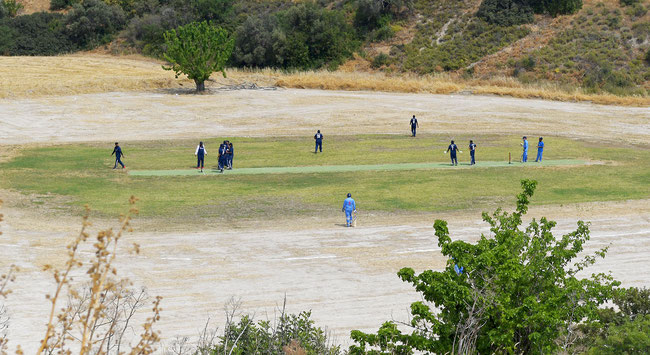 Amdocs (fielding) vs Mustangs at Tochni on the first day of club cricket at the ground
The first club games have been played at the CCA ground at Tochni. Moufflons beat Fellows by 7 wickets and, in a much closer game, Amdocs beat Mustangs - also by 7 wickets. 
Richard Steenhuis has prepared a "slideshow" showing the story of the ground - from farmer's field to cricket ground.