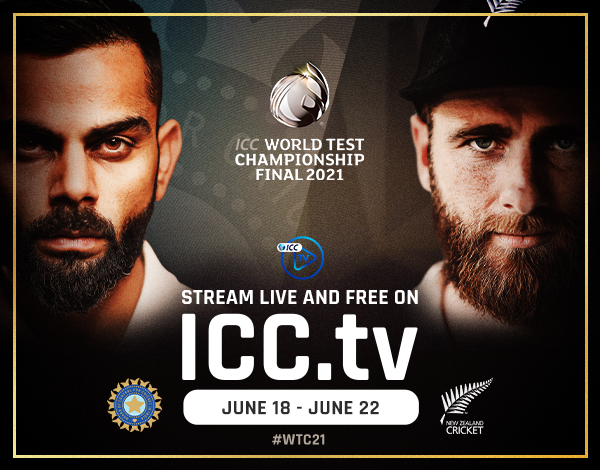 The ICC is delighted to announce the launch of ICC.tv, a live video platform which will provide more cricket to more fans across more countries in the world.
The ICC World Test Championship Final 2021 between India and New Zealand will be the first match to be live streamed on the new platform. This will provide the opportunity for fans in a number of ICC Members to have access to the Ultimate Test between 18 and 22 June for FREE.
All users need to do is register via the website www.icc.tv or download the app, available in the App Store and Google Play store.