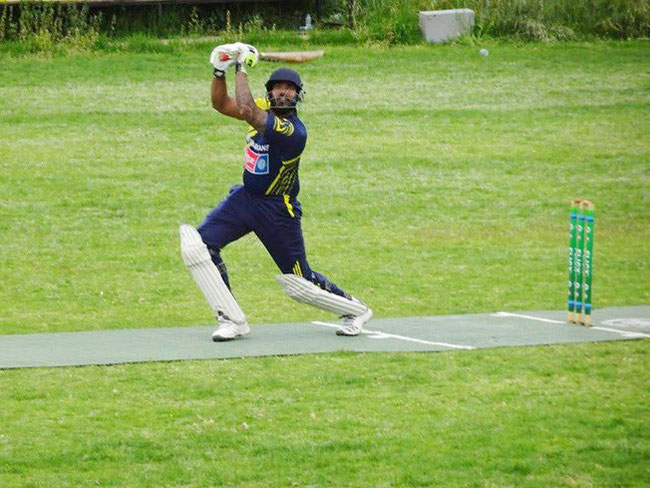 ---
For the first time since October 2020, league cricket will be played in Cyprus this Sunday when a new season of the CCA #BAOFinancial T20 League commences at the Ypsonas cricket ground near Limassol.
The island's enthusiastic cricketers have been in enforced hibernation for eight months as part of the measures to combat the coronavirus pandemic. Small-scale training sessions have been permitted recently, but this is the first time that full-scale matches are allowed.
Another major disappointment caused by the worldwide Covid-19 problem was the cancellation of a World Cup qualifying event in Finland, in which the Cyprus national team was due to participate. Cricketers across Cyprus will be fervently hoping that they can now play their beloved sport without further disruption.
Despite the problems, a record number of 17 teams have registered to compete in the league. They will be divided into two groups, one playing at Ypsonas and the other at Lakatamia, each Sunday throughout the summer. The top two teams in each group will play off in semi-finals and a final to determine the national champions, who will then go on to represent Cyprus at the European Cricket League in Spain next year.
The Lakatamia-based group looks formidable, containing the current and previous champions, Punjab Lions and Nicosia Tigers, as well as the always-strong Riyaan and Sri Lankans, and some promising newer teams. In the Ypsonas group there are also a number of unknown quantities to challenge the established Moufflons, Eagles (CTL College) and Sri Lanka Lions.
Neeraj Tiwari, captain of reigning champions Punjab Lions, welcomed the return of cricket: "We are very excited to play cricket in Cyprus again, and we will try to defend our title.. We are happy there are more teams now so we will play a lot of games," he said.
BAO Financial Group supports the game on the island.
"Although the Covid-19 pandemic has taken its toll on international and local sports in general, cricket is a game that is resilient. Since it's a non-contact sport, it is a sport that can withstand the test of social distancing. The Cyprus Cricket Association has made valiant efforts to continue the game and expand its presence in Cyprus. In cooperation with the CCA, BAO Financial Group aims to promote the spirit of cricket and resilience through the game," said Nayan Agarwal, Managing Director BAO Capital Partners Ltd.