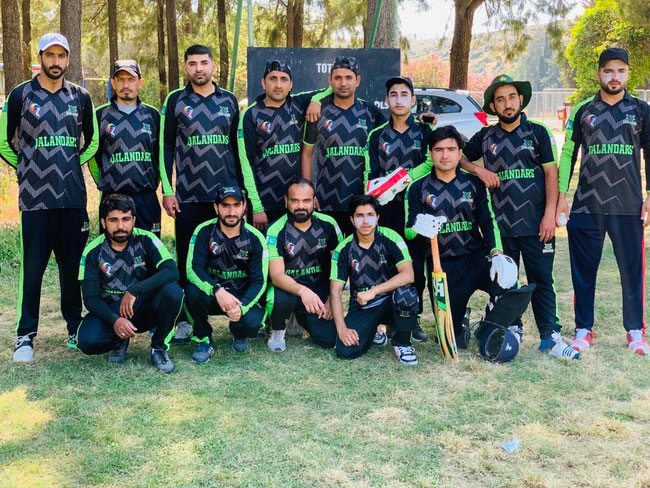 ---
Sunday's round of group matches in the 2022 CCA #BAOGroup T20 Cup at Ypsonas saw a win for Qalandars in a closely contested Limassol derby and a vital win for Markhor which propelled them into the super-6 stage at the expense of Riyaan.
The focus now turns to the Cyprus national team, which sets off this week for a World T20 Cup qualifying event in Finland, following a number of training sessions at the Happy Valley ground to sharpen their skills.
Limassol teams Qalandars and Zalmi have a particular rivalry, and their meeting was eagerly anticipated. Both teams have had middling seasons and were level on points before this match, so local pride was very much at stake.
Qalandars chose to bat first and seized the initiative by posting 231-6 in their 20 overs. Shayan Khan, promoted to open the innings, and skipper Muhammad Farooq got them off to a flying start, Shayan making 64 from 31 balls, and Sohail Ahsan's 78 kept up the momentum to set a formidable target.
Zalmi batted with intent throughout their reply, to give Qalandars a scare. Opener Umar Shah made 57 from 23 balls, Syed Ziauddin supported him with 45, and Noman Zeb added 50 from 24 balls. When skipper Murtaza Khan came in at 187-7, another 45 runs were needed from 3 overs, but despite his 20 and Babar Ayab's 6 off the final ball, they fell 3 runs short on 228-9. Both teams came out of the match with pride intact, but it was Qalandars who celebrated the win.
Markhor needed a win in their last match against Royal, but did not have things all their own way. Royal opted to bat and set a decent target of 186-7. Satish Bardwaj led the way with 38 from 17 balls, but at 86-5 the innings was in danger of collapsing. However, Sarpreet Singh played a captain's innings from number 7, hitting 54 not out to ensure a challenging total. Waleed Ahmed was the main bowler with 3-33.
Markhor also had a quick start from Shahzad Ahmed (43 from 19 balls), and the job was completed by Hamza Rehman, 70, to follow his 2-28 with the ball) and Waleed Ahmed (30 not out). Victory was achieved with 5 wickets in hand and 10 balls to spare, to put Markhor level on points with Riyaan.
It is Markhor who will progress to the final stages, as they beat Riyaan by 4 wickets earlier in the season. The super-6s will take place after the national team returns from Finland, where they embark on the first stage of qualifying for the 2024 T20 World Cup.
The Cyprus team's matches in this event are:
12 July v Isle of Man
13 July v Romania
16 July v Turkey
18 July v Serbia
19 July Play off
If Cyprus manage to win the competition, they will progress to the Europe Final next year, with two places in the World Cup finals up for grabs. The players leave with the best wishes of the Cyprus cricket community and an extra layer or two of clothing for the Scandinavian climate.